StockX
At The Intersection of Sport and Style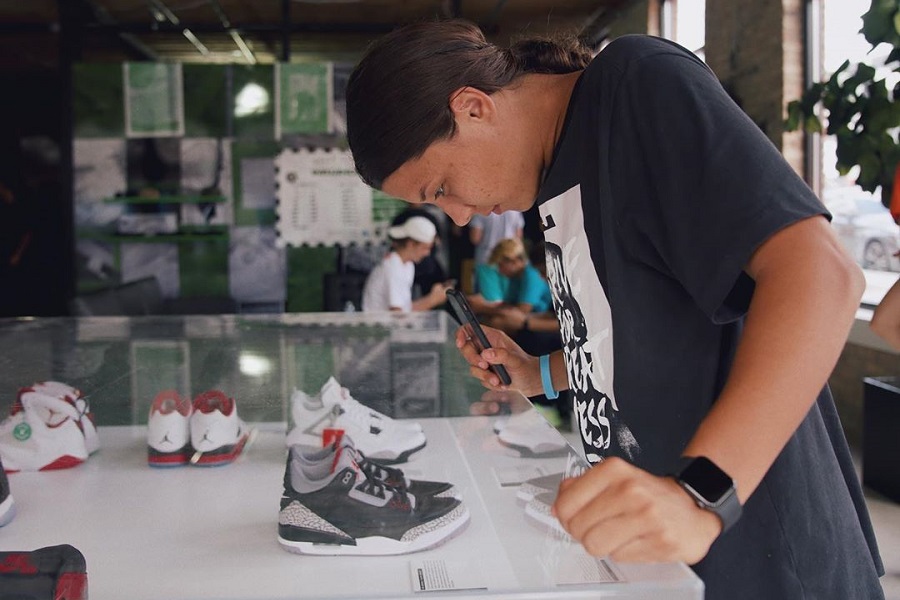 From Vision to Pop-Up
After successful StockX flagship pop-ups in New York, Los Angeles, hometown Detroit and faraway London, the self-proclaimed "Stock Market of Things" turned its sights on Chicago, tapping rEvolution to bring to life this buzzworthy and true-to-brand experience right in our West Loop/Fulton Market backyard.
Looking to make a splash in market in the window of Summertime Chi between ComplexCon and Lollapalooza when "the culture"'s eyes would be firmly affixed on Chicago, the space was imagined not only as a drop-off point for sellers and a brand touchpoint for consumers of all kinds, but as a partial gallery – complete with museum-style displays of sneakers and products specifically chosen to tell a Chicago-centric story, a lounge area and plantlife.
The space even played host to programming – with fireside chats from notable Chicago cultural luminaries, such as Don C., Louis De Guzman and Benjamin Edgar.